Brozerker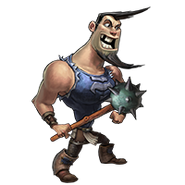 Hero Stats
Front-line tank who is able to absorb damage, recover health and heal allies during battle.
Good Against:Overall:
To be played against Magic-dmg teams because his purple skill reduces the damage taken from all magic-dmg. His second passive gives additional health to heroes that are considered glass cannons or delivers a team buff needed to win the battle.
Dark Horse
Hero Stats
Front-line tank hero whose kicks deal large amounts of physical damage in addition to knockback or stun. Protects allies with a damage absorbing shield.
Good Against:Overall:
Similar to Brozerker but s/he gives an initial health shield against magic and physical damage based on skill level for all heroes so I would prefer using this hero when your team consists of mostly squishy burst-dmg heroes ie: Unicorgi, Ninja Dwarf, Understudy, ElectroYeti, Cyclops Shaman etc.
Dragon Lady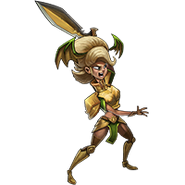 . . . Dragon lady.

Megataur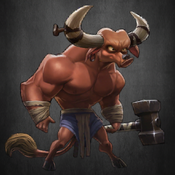 Hero Stats
Versatile front-line tank hero who deals both splash damage and stuns. Provides himself with random buffs.
Good Against:Overall:
Megataur does heavy physical damage with a massive amount of health even without his buff. The splash damage with his regular attacks can build up to a noticeable amount if he is paired up with other heroes that boost damage knocking most heroes out with a single blow from his active skill.
Orc Monk
Hero Stats
Pacifist Front-line tank hero who buffs and heals allies through divine mercy.
Good Against:Overall:
Good for single-target debuffs or added resistance with an additional skill if he survives long enough.
Polemaster
Roller_Warrior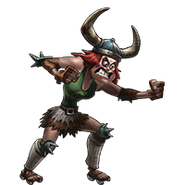 Hero Stats
Front-line tank who bashes enemies for high physical damage and pushes them back.
Good Against:
Overpowers other front-line tanks, dark dracul
Overall:
A powerful tank that can overpower 3 heroes at once, dealing a large amount of damage to multiple heroes while healing herself. Her critical chance/strike will pair well with spirit wolf that increases her team's critical rating.
Savage_Cutie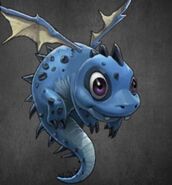 Hero Stats
Front-line tank Dragon who deals both Magic and Physical damage, Stuns foes, and can reduce their Armor.
Good Against:
Multiple front-line heroes in team, spider
Overall:
Cutie can reduce the armor of multiple front-line heroes and stun them with his active skill, building damage as the battle progresses.
Snap_Dragon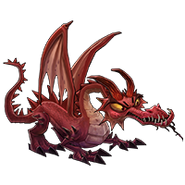 Hero Stats
Front-line tank dragon who can steal energy from dying foes and cause damage over time.
Good Against:
Spider
Overall:
This tank knockback heroes that are charging ahead ie, polemaster, ninja, corgi. Good with teams that deal initial burst damage that allows it it to snap at heroes up to half their health.
Zombie Squire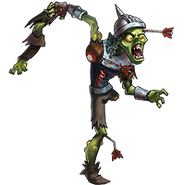 Hero Stats
Front-line tank hero who bashes his enemies, resurrects himself and gives allies life steal.
Good Against:
being a meatshield
Overall:
Taking hits from active skill.
Admin




Posts

: 5


Join date

: 2016-11-27


Age

: 25


Location

: Georgia



Similar topics
---
Permissions in this forum:
You
cannot
reply to topics in this forum